More than a Restaurant
Chick-fil-A Lawrenceville
At Chick-fil-A Lawrenceville, our mission is to "WOW" Everyone!
Join Our Team
At Chick-fil-A Lawrenceville, it is our mission to "WOW" Everyone! We are focused on the intentional care of our guests and team and are committed to doing all we can to serve our community well. 
Are you ready to start your career at a place that is invested in your future? Learn more about the opportunities at
Chick-fil-A Lawrenceville.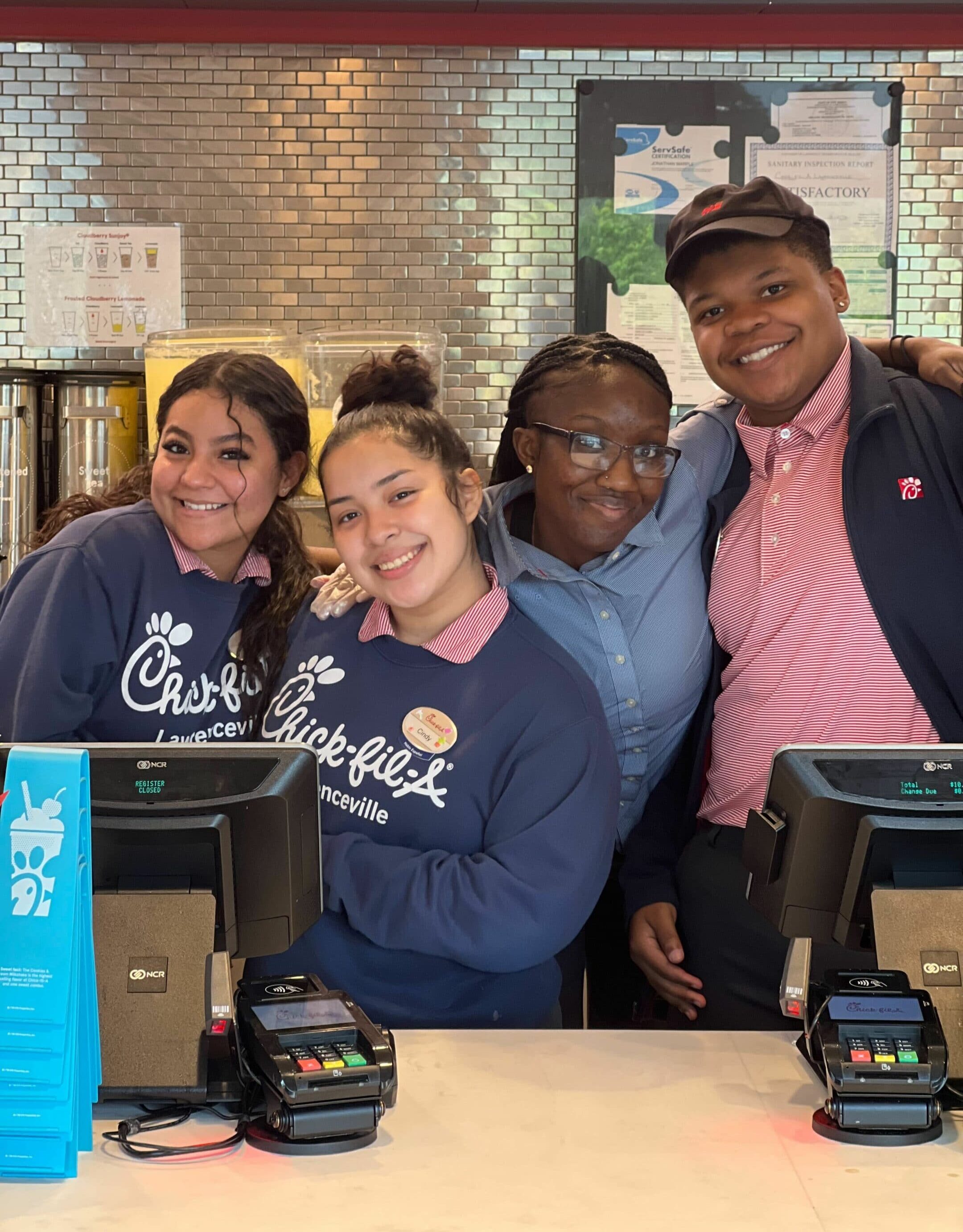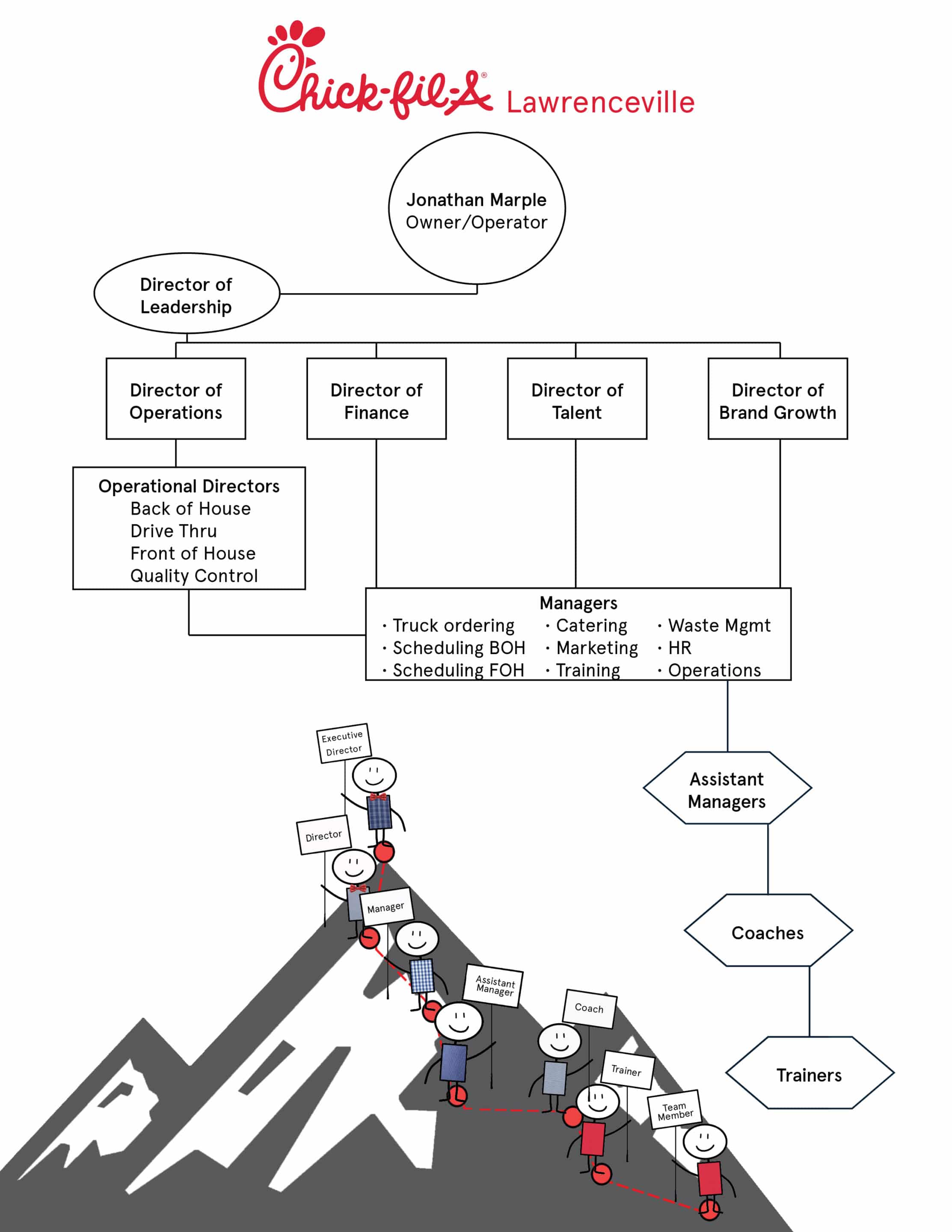 CLARITY AND FLEXIBILITY
Leadership Structure
Our leadership structure is built for growth.  We want to provide constant opportunities to grow in our organization and have an internal leadership development program, called ELEVATE, to ensure clarity on how to move up in the business.
Prioritizing People
Compensation 
We prioritize caring for our people by offering the following benefits:
Health Insurance

401K

PTO

Employee Meals

Uniforms

Scholarship Opportunities

Personal Coaching

Guaranteed Sundays Off
Serving Our Community
Donation Requests
Donation Requests
It is our goal to make a positive impact on our community!  Our giving, fundraising and donations at Chick-fil-A Lawrenceville focus on three main categories: education, homelessness, and hunger.  If you have a donation or partnership request that falls into one of these categories, please let us know by filling out the form below with your name, organization, any relevant documents about your event, and a summary of your request.
All Donation Requests contact information: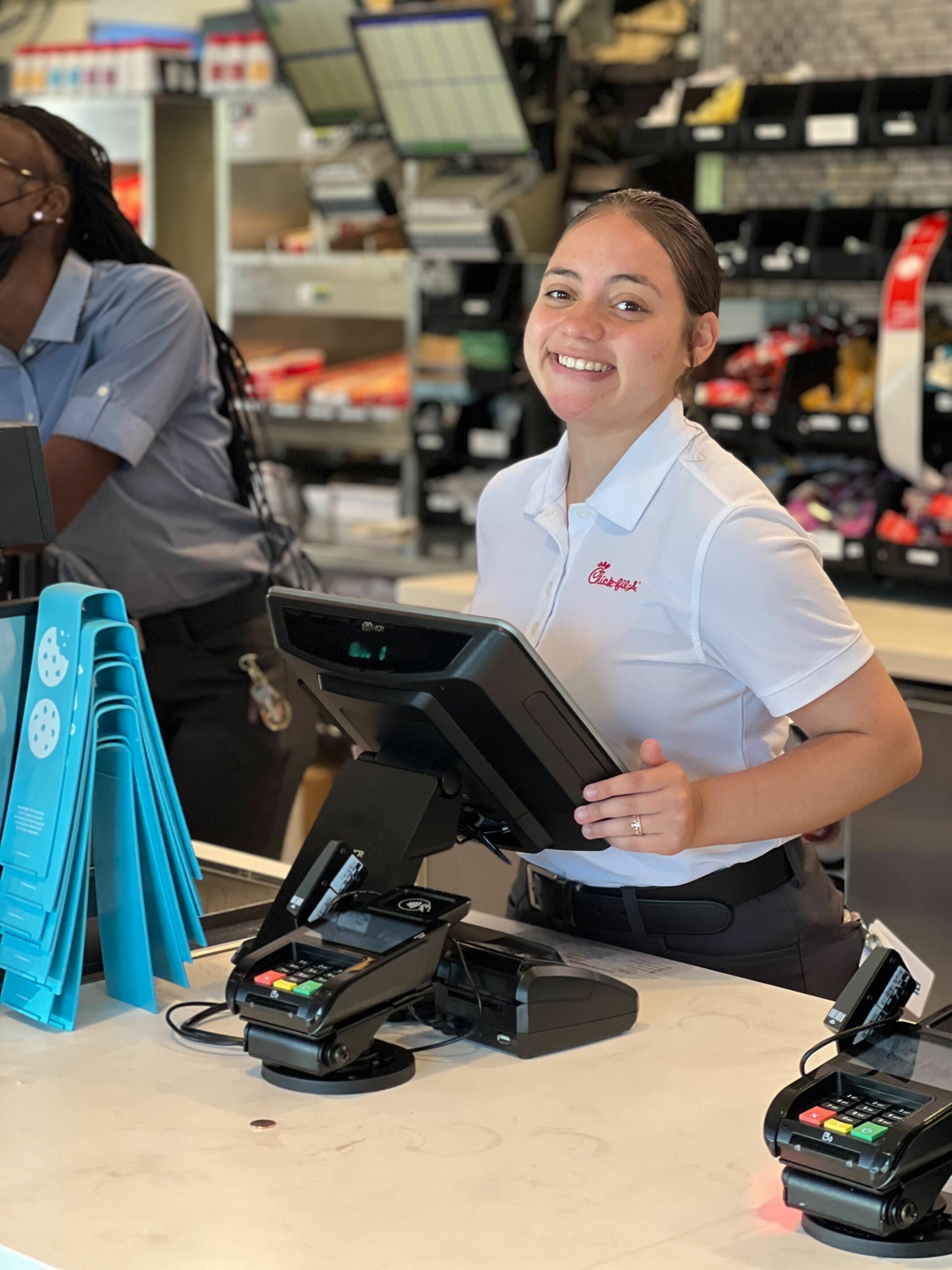 *Due to the amount of requests we receive, we are unable to fulfill every request.  We review requests weekly and our marketing team will reach out to you after review. 
Leadership
Meet Our Operator
Our Operator
Jonathan Marple
Thank you for visiting the Chick-fil-A Lawrenceville website!  My name is Jonathan Marple, and it is my pleasure to serve you. 
My wife and I have three children, and are passionate about hospitality, service, and creating great employment opportunities for our team. We started our Chick-fil-A journey over 11 years ago, and are honored to have the opportunity to serve Lawrenceville.
We are excited to have brought over 120 jobs to the community, and give back to our local community with specific focuses on hunger, homelessness, and education. In 2020, we were able to donate over 2000 lbs. of food, and create lasting relationships with local school systems through fundraising, and partnerships!
It is Chick-fil-A Lawrenceville's mission to "WOW" Everyone and my team and I look forward to serving you soon!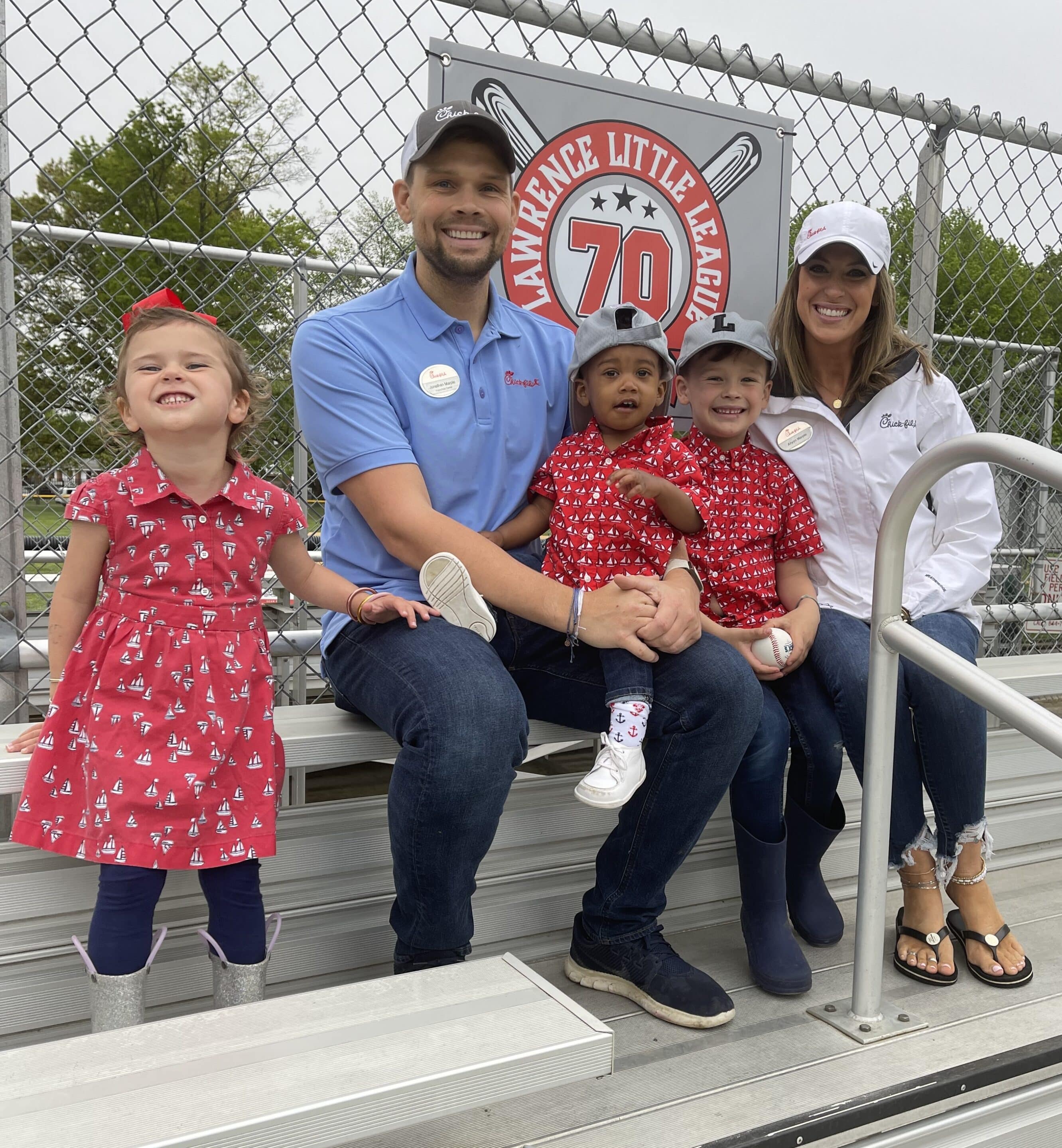 Contact Us
At Chick-fil-A Lawrenceville, we are here to listen to you. For questions, comments, or to get in contact with us, please fill out the form and we will get back to you ASAP.